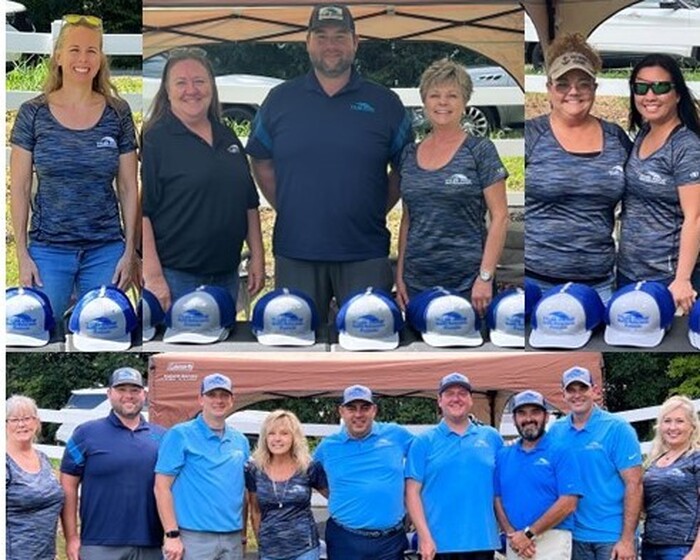 Tyler Union supports several community programs through the Calhoun County Chamber of Commerce, one being the Salute to Industry month. Several events are planned throughout the month that offer local officials and business leaders the opportunity to network, visit different companies in the area and exchange ideas about the community's economic situation and how they can work together to make improvements. The last event is golf tournament at the Anniston Country Club.

We appreciate the volunteers and golfers that made the Tyler Union tent one of the favorites on the course this year!
Pictured Top L-R - Sara Tongsuvone (HR Generalist), Rhonda Ford (HR Sr. Generalist), Barry Weaver (Flange Shop Manager), Wendy Mullins (Cost Accountant), Renea McGathy (Environmental Systems Specialist) and Kim Nguyen (AP Lead).

Pictured Bottom L-R - Sundra Welch (Sales Support/Quotations), Barry Weaver (Flange Shop Manager), Jason Askew (Division Controller), Kathy Bates (Executive Assistant), Julio Arevalo (Anniston Shipping Manager), Tyler Davis (Anniston Shipping Supervisor), Brandy Turner (Flange Shop Production Planner), Mark Vess (Quality/ISO Manager and Teresa Heitt (Oxford ISR).