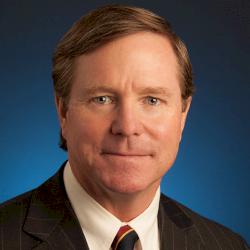 G. Ruffner Page, Jr.
President
G. Ruffner Page, Jr. has served as President of McWane, Inc. since 1999. Mr. Page joined the company in 1993, working in the area of mergers and acquisitions. Prior to coming to McWane, he held management positions at National Bank of Commerce from 1989 to 1993, the Remington Fund from 1986 to 1989 and Bankers Trust Company in New York and Atlanta.
Mr. Page currently serves on the boards of directors of McWane, Inc., Southern Research and the National Bank of Commerce.
He is a member of the Downtown Rotary, Leadership Birmingham and Leadership Alabama.   He serves on the Boards of the Birmingham Airport Authority, Birmingham Education Foundation, the Community Foundation of Greater Birmingham, the Birmingham Museum of Art and the Alabama Symphony Orchestra.
Mr. Page graduated from Vanderbilt University in Nashville, Tennessee, with a B.A. in philosophy and psychology with a minor in economics. He is also a 1986 graduate of the University of Virginia Darden School of Business in Charlottesville, Va. He and his wife, Penny, have three daughters.