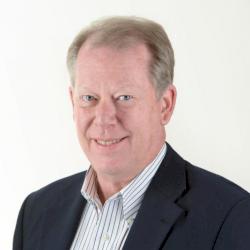 Charles F. Nowlin
Senior Vice President and Chief Financial Officer
Charles F. Nowlin has served as Senior Vice President and Chief Financial Officer of McWane Inc. since 2004. Previously, he served as Vice President and Controller from 1991 until 2004. Since joining the company in 1980, Mr. Nowlin has worked in corporate accounting for McWane, Inc., including the areas of financial accounting, acquisitions, taxes and pensions. From 1977 to 1980, Mr. Nowlin worked at Coopers & Lybrand in the Birmingham office on the audit staff.
He is a member of the board of directors of Florida College in Tampa, Fla., and also serves as the treasurer.  He also serves on several local boards and advisory councils.
Mr. Nowlin is a 1976 graduate from the University of Alabama in Birmingham with a B.S. in accounting and earned his C.P.A. certificate in 1979. He lives with his family in Birmingham.